Entrepreneur: Created and consulted businesses in Peru and the U.S. Founder of an audiovisual production company in Lima, Peru. Co-Founder of the first Peruvian "sleds and snow gear" rental business at the Peruvian Andes. Consulted for initial acquisition and training of audiovisual equipment for a company that did several workshops around the U.S. Founder and CEO of Seattle based, full-minority-owned consulting group Latin Nexus Group, LLC. that brings together the best marketing professionals to help brands connect with U.S. Hispanic and Latin American audiences.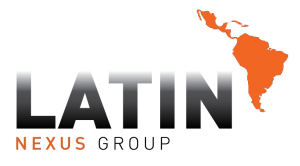 Operations Improvement: Lead companies with a start-up mindset. In Peru, as a Chief Operations & Sales/Marketing Officer, I was in charge of operations and sales/marketing (mountain ops. at 17,200 ft.) at the Peruvian Andes –never had an accident. Created a service and operations strategy which achieved a number 1 rank (out of 230+ properties) in customer satisfaction and number 3 rank (out of 250+ properties) in operations.
Marketing/Sales: Created marketing plans & sales strategies in Peru and U.S.A. Drove product and business strategy to increase market share. I have a keen instinct for converting prospects into paying and repeat customers. My focus is helping businesses and brands reach and engage with U.S. Hispanic & Latin American markets through building communities and creating compelling content en Español. Skilled in BTL campaigns (event production) having worked with Marriott International (JW Marriott and Marriott hotels), Motorola, AT&T, Backus, Johnnie Walker, Saga Falabella, within others.
Digital Media: Created and designed digital media strategies (community, digital content, distribution, communication, management and measurement) for companies who wanted to improved their online brand presence. Experienced with social media, mobile marketing, web analytics, SEO, and email marketing.